Filtration unit
TU 3666-006-49652808-03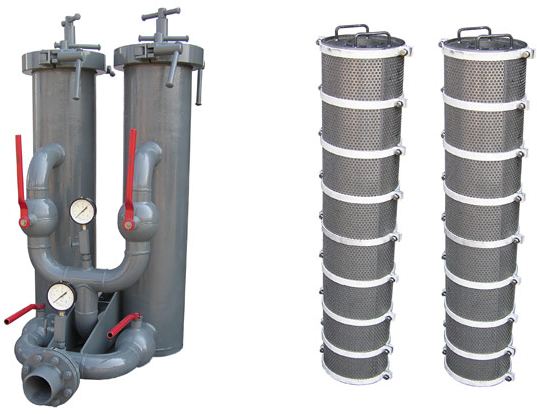 Filtration unit is designed for technical water cleaning from mechanical particles in the pressure control system.
It can be used for protection of pumps and other equipment in technological units. It is installed on the inlet manifold of the sewage pumping station. Operation of modules A and B — alternate.
In-place cleaning of module A(B) filter with countercurrent flow from module B(A).
Operation mode — continuous.
Change of the filter screen — during 10 minutes without use of tools.
Technical Characteristics

Nominal pressure (PN), MPa, not to exceed
4(40)
Nominal bore (DN), mm
100
Particle size, micron
>50*
Temperature ranges
of surrounding air, °C
-40…+40
of water, °C
Not to exceed 80
Dimensions, mm
Length
1186
Width
Width
Height
1430
Weight, kg
385
*Comment: According to the Customer's order.