VP1-15x14(21,35)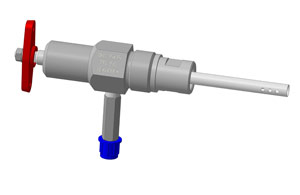 Sample valve is designed to take samples of the product from the pipeline under pressure. Sample valve is equipped with the tube to perform proportional sampling.
Sampling nipple can be turned around valve axe to any position and be fixed in it.
To avoid freezing of the flowing channel sample valve can be equipped with the stem that allows to clean sample tube mechanically.
Climatic category of the wellhead equipment — UHL(HL1) in accordance with the national standard GOST 15150-69.
Temperature ranges +40°C —60°C.
Advantages:
The gate is equipped with the combined sealing "metal-teflon"
The seat of the valve is covered with ceramic layer for K2 modification
Main details of the flowing channel are made of corrosion-resistant steel
Sample tube allows to take samples in several locations (proportionally) along the pipe section area
Technical Characteristics

Maximum operating pressure PN, Mpa (psi)
14(2000), 21(3000), 35(5000)
Nominal bore, mm
15
Connection thread
K1/2" GOST 6211-81
Leak tightness of the gate, class, GOST 9544-2005
A
Exposure to production fluid, GOST 13846-89
K1, K2
Flowing fluid temperature, °C
120
Dimensions, mm
228…235x80x65
Weight, kg
1.2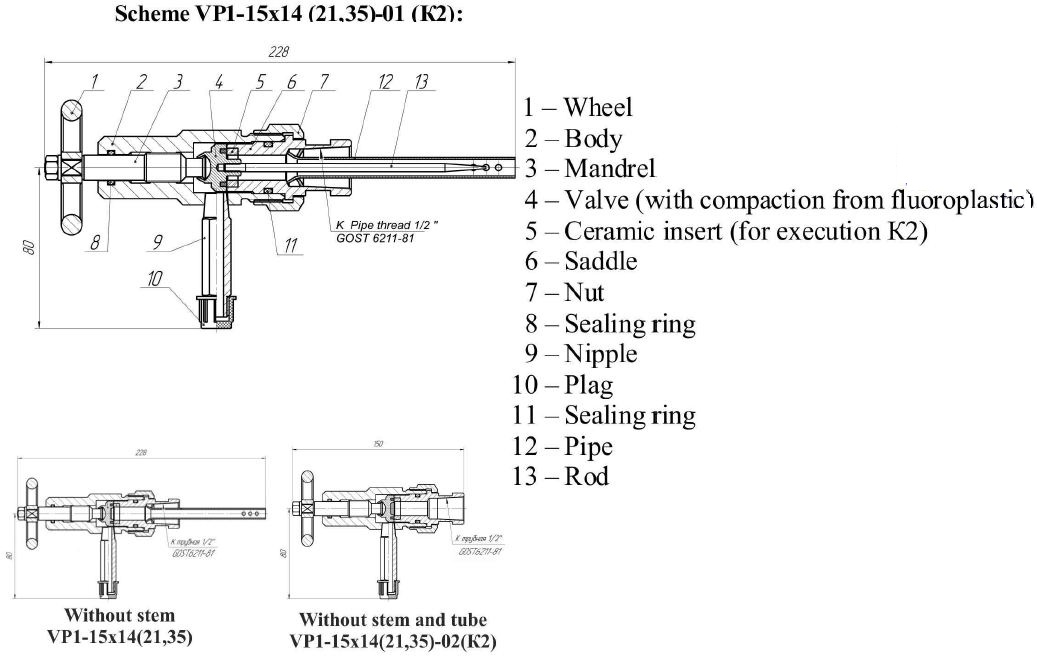 Back to catalog