ZRU2A-21

Lock and release device with phase separator is designed to install and replace pressure gauges without pressure release from the system during oil and technical water pressure measuring in pressure control and oil production systems.
Macroclimatic regions — temperate and cold according to the national standard GOST 15150.
Lock and release device is equipped with phase separator that helps to prevent the lock from freezing. The lock is a three-way ball valve that is made of corrosion resistant steel that makes it resistant to the aggressive well media.
It allows to release pressure from the pressure gauge flask and body one-by-one and also to replace pressure gauge without pressure release from the main system.
It has low weight and is easy-to-use.
Technical Characteristics

Operational pressure
21(210)
Connection thread, mm
M20x1.5 or K1/2
Volume of the parting fluid, sm2
5…6
Dimensions
40x77x200
Leak tightness of the gate, class, GOST 9544-93
C
Weight, kg
1.3
*Optional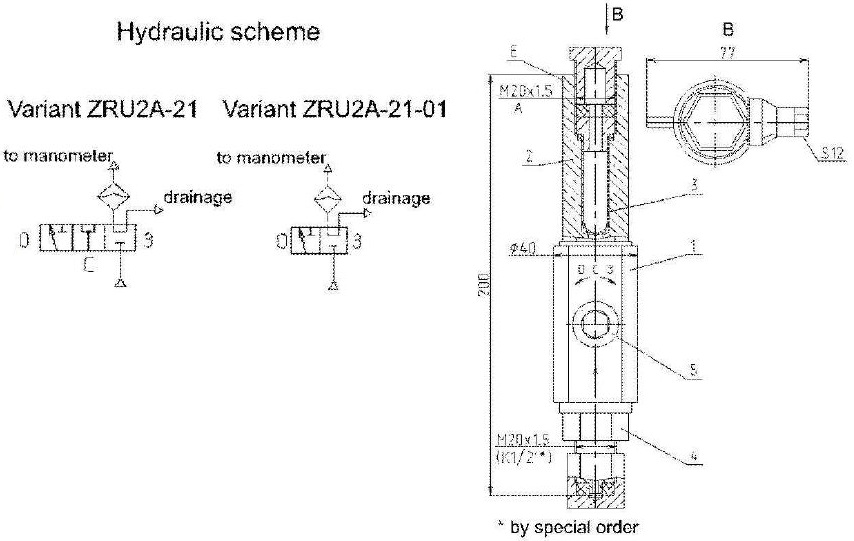 Back to catalog