VM 5x35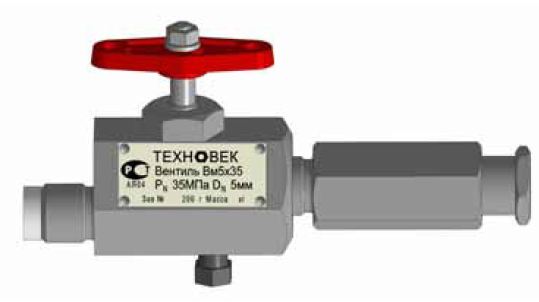 Needle valve is designed for installation of pressure gauges and also to provide possibility of pressure gauge removal with the wellhead equipment under pressure. Needle valves without phase separator can be used as check valves on the wellhead equipment or pipeline outlets.
Advantages:
Gate of the needle valve is made of corrosion resistant steel that makes it resistant to the impact of the well media
It allows to change pressure gauges without depressurizing the main line
It allows to remove phase separator to fill it with oil without depressurizing the main line
It has low weight and is easy-to-use
Macroclimatic regions — temperate and cold according to the national standard GOST 15150.
Technical Characteristics

Maximum operating pressure
35(350)
Connection thread, mm
See the diagram
Volume of the parting fluid
5…6
Leak tightness of the gate, class, GOST R 54808-2011
A
Weight, kg
1.2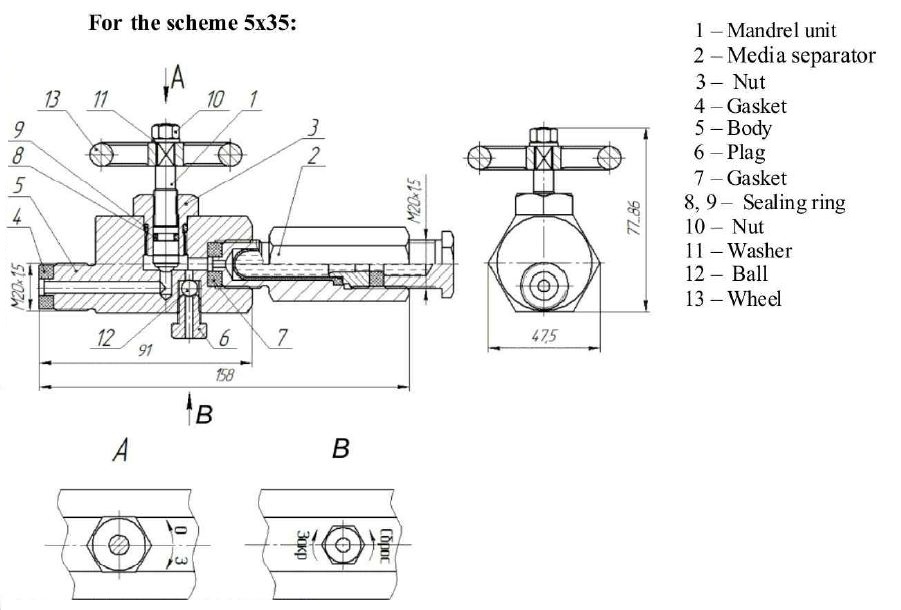 Back to catalog