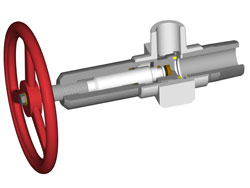 Check valve (angle valve) is designed to stop fluids and gas in operational pressure range from 0 up to 16 MPa.
Connection sizes and technical characteristics of it fully correspond to the standard valves but it has a number of distinguished features that improve its performance parameters.
The seat of the valve is made of corrosion resistant steel, the gate has combined sealing (teflon+stainless steel), that eliminates the risk of the gas blow past the gate.
Flat positional relationship of the valve and seat eliminates the risk of the plug breakage from the stem during opening operation as it happens with needle valves.
Main elements of the valve that has a contact with the well media are made of high-alloy steel and high alloys.
Check valves with such constructive decisions allow to cut down expenses on operation, service and repair.
Technical Characteristics

Operational pressure, MPa (kg/sm2)
14(140), 21(210)
Nominal bore, mm
50/40
Temperature ranges
+45…-60
Connection thread
NKT60
Weight, kg
4.7
Total service life, years
15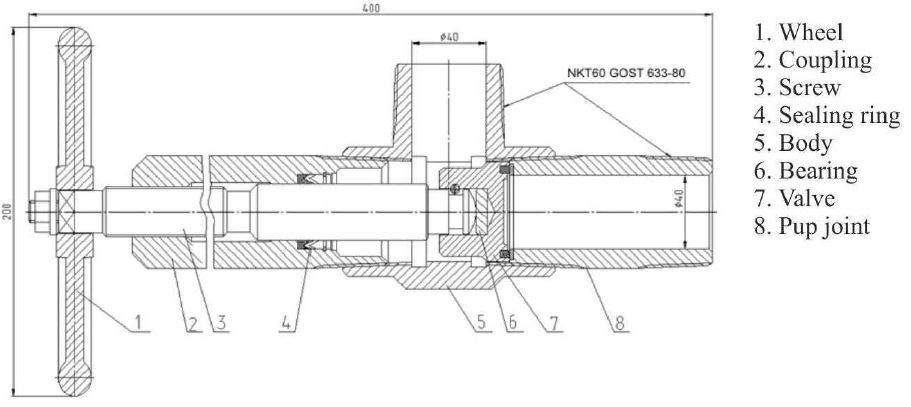 Back to catalog