ZDSh 65/38-140(210,350)Mr4 (three position)
TU 3741-001-49652808-2000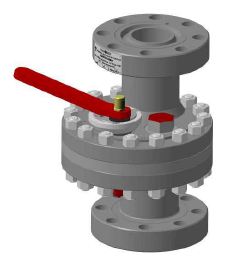 Disk gate valve ZDSh Mr4 is designed on the basis of the disk choke gate valve ZDSh with equivalent technical characteristics and dimensions. Additional 38 mm. hole in the gate allows to work not only in the "choke restriction" mode but also in the "full bore" mode. The disk gate valve is equipped with metal chokes with hole diameters 2,3,4,5,6,8,10,12 mm. or 20,22,25,28,30,32 mm.
It is intended for step control of the flow (technical water, oil and etc.) and is installed on the high pressure pipelines.
ZDSh connection sizes are equivalent to ZMS.
Technical Characteristics

Product Name
Dn, mm.
Pn, MPa (psi)
L, mm
D, mm
D1, mm
D2, mm
n, pcs
d, mm
H, mm
h, mm
Modification
ZDSh
Mr4
65
14(2000)
350
195
160
90
8
22
270
40
GOST 28919
21(3000)
35(5000)
65
21(3000)
422
245
190.5
107.9
8
28
295
50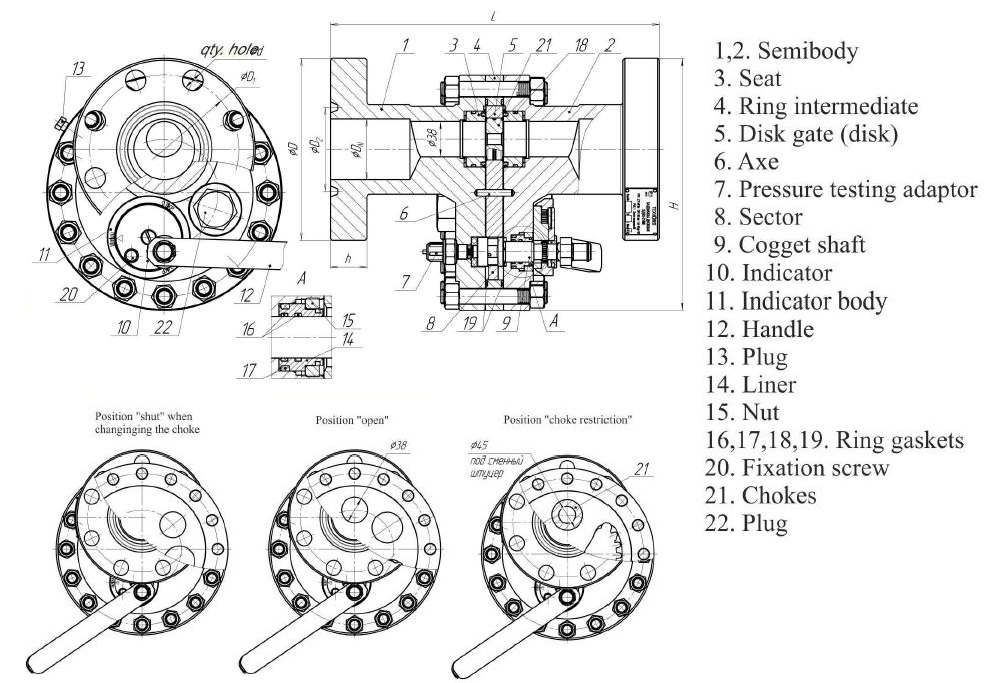 Back to catalog